Range description
MECHANISM OF ACTION

1
Diagram of a sweat gland and its excretory duct in the skin.

2
On applying Hiposudol, a gel precipitate forms in contact with sweat emerging from the skin.

3
The gel covers the pore.

4
The result is a temporary and partial plugging of the duct which:
Reduces the flow of sweat to the exterior.
Inhibits sweat production in the sweat gland.
ACTIVE INGREDIENTS
HIPOSUDOL WIPES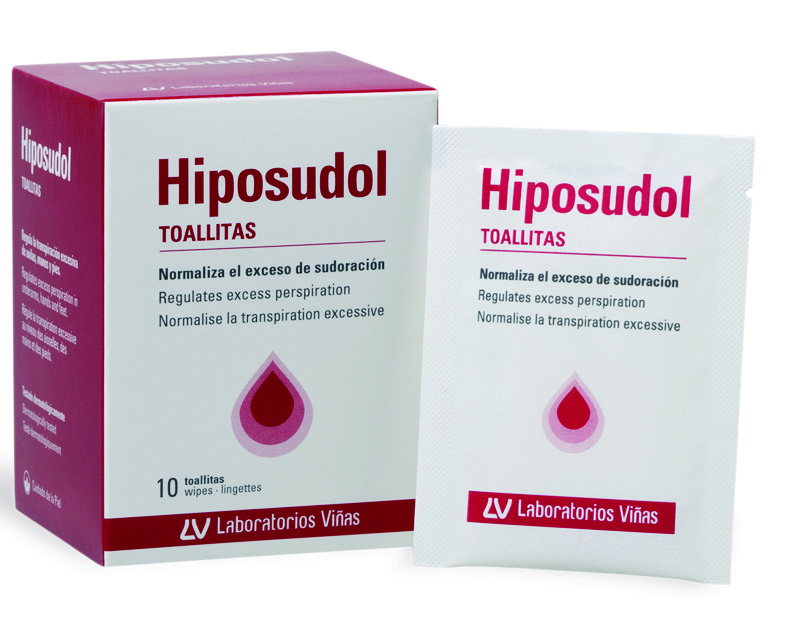 20% ALUMINIUM CHLORIDE HEXAHYDRDATE
The topical treatment of choice for moderate-to-severe excessive sweating:
Strong antiperspirant potency.
Well tolerated.
HIPOSUDOL SPRAY / ROLL-ON / POWDER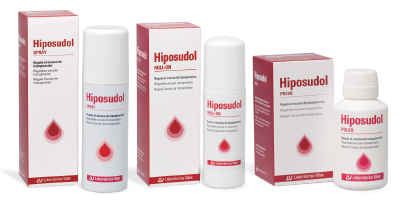 15% / 20% ALUMINIUM HYDROCHLORIDE
For mild-to-moderate cases of excessive sweating:
Highly effective.
Well tolerated.